On-Line Maintenance Request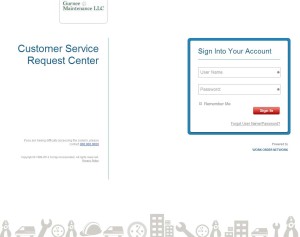 In addition to having our own on-site maintenance team, we provide tenants access to our on-line maintenance request software. This is a web-based facilities maintenance software that provides a very simple method to request maintenance whether it's a bulb change or renovation/construction request.
Once a request for maintenance is entered on-line, it shows up on our team members' I-Phones and one of the team members will respond to the request either the same or next day depending on the work orders already in queue. Since our management office for the property is also on site, work requests can also be made by phone and we will gladly enter the work request. We make every attempt to help keep the focus of our tenants on their business, and the maintenance issues, our focus.
Click here to access the On-Line Maintenance Request System. >>