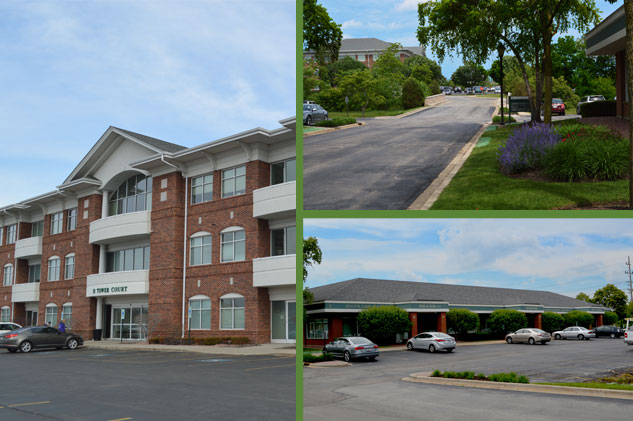 Ample Parking
The importance of ample parking cannot be stressed enough in a complex consisting of mostly medical providers. Our parking is located adjacent to each building, fully ADA compliant and sufficient to accommodate the high volume of patients and customers in the each building.
Parking is normally described as a ratio of parking spaces to building square footage. Our parking ratio is approximately 6 parking spaces per thousand square feet of building which is well above average and ideal for medical tenants.
We pay particular attention to the safety of our walks and parking lots especially in the winter. Our snow removal subcontractors meticulously clear any snow and ice prior to any tenant office openings as well as keeping them clear throughout the day.